Unicorn Tie-Dye Pancakes
It's a party up in here with these Unicorn Tie-Dye Pancakes! Create this magical platter with our Suncore Foods® Heroic Blue Spirulina, Power Pink Pink, Ultra Violet, and Zen Midori Matcha Pancake & Waffle Powder Mixes! Combined these mixes and created something wonderful! These are a joy to make, each pancake being unique with its different marbling design and an array of colors. Make some of these magical pancakes for yourself!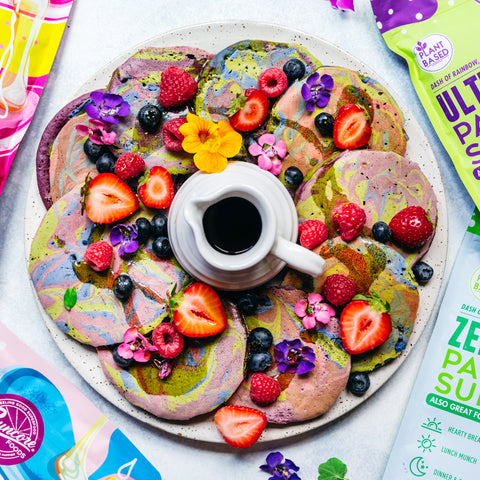 Directions
1. Combine the mixtures in 4 separate bowls and let rest for 5-10 minutes.
2. Preheat and grease a waffle iron, then spoon & paint the batter in alternating steps. Cook the batter as you would any waffles and serve. Enjoy!
---