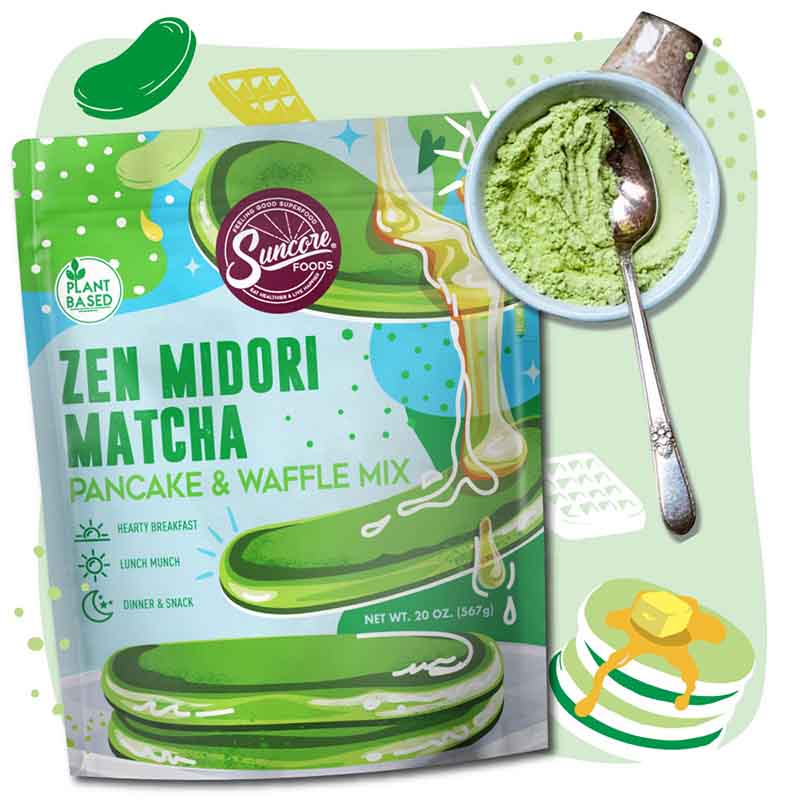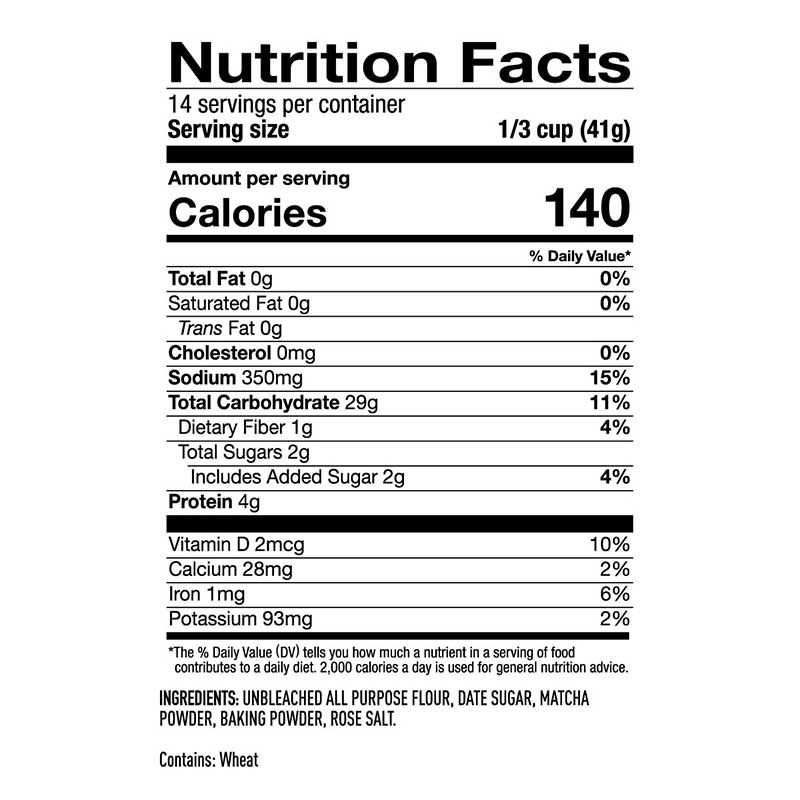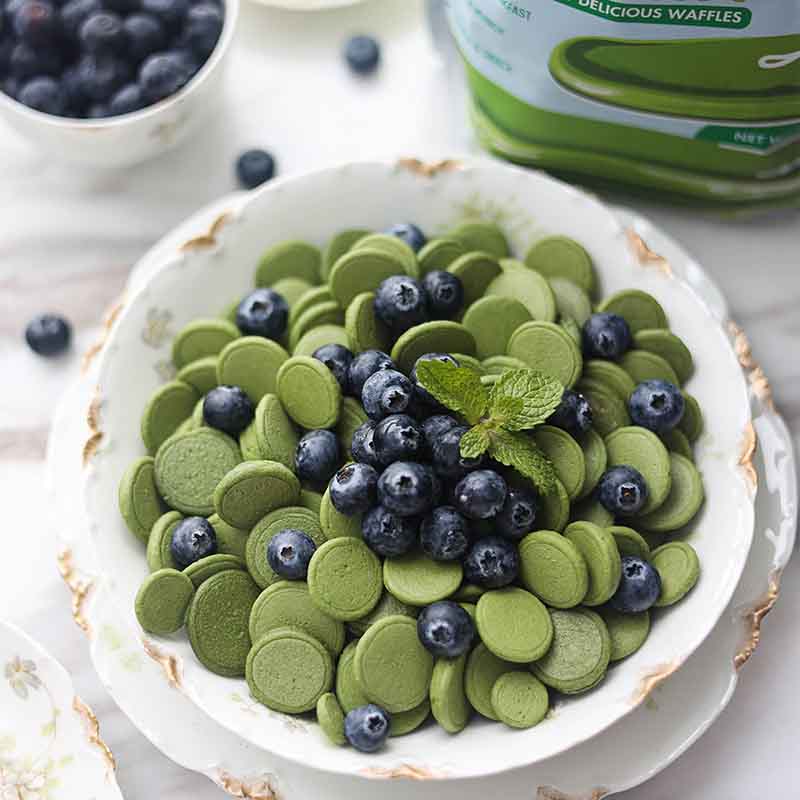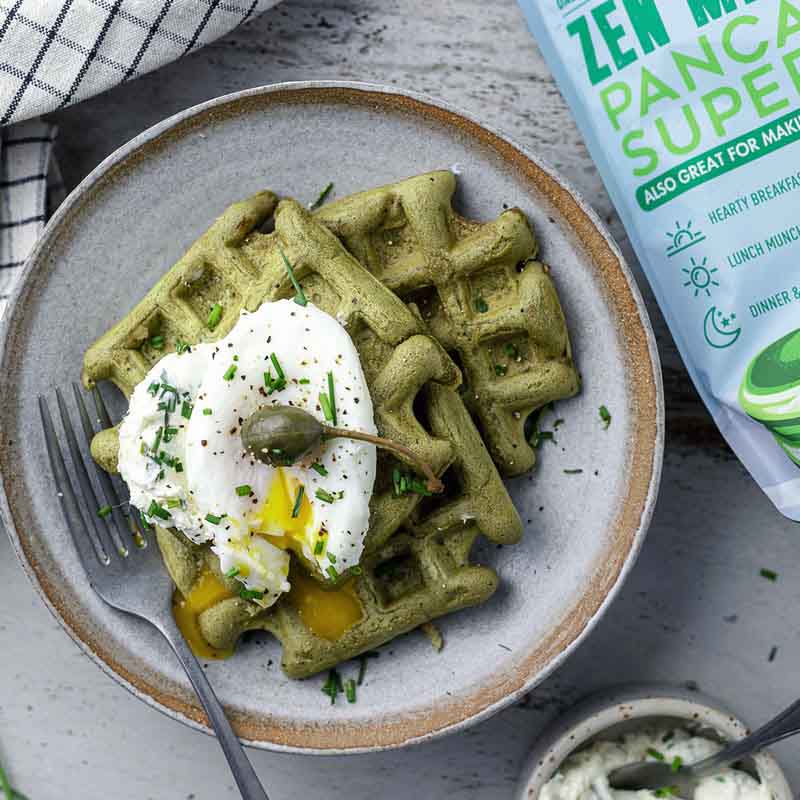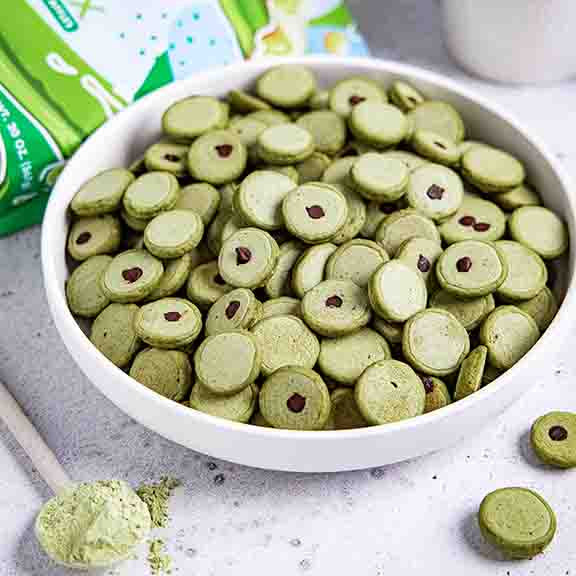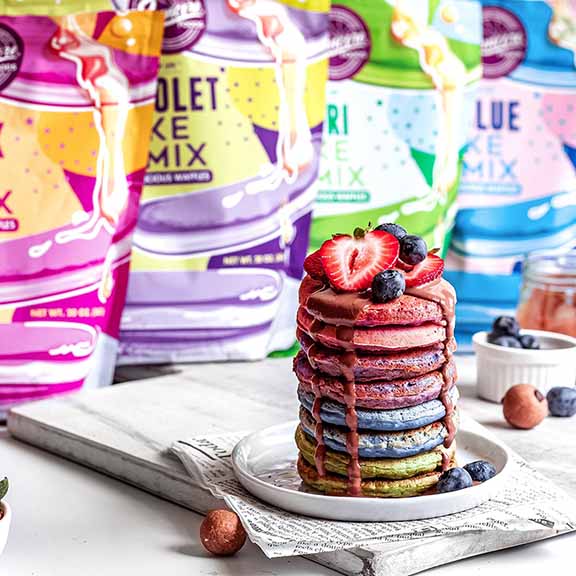 Zen Midori Pancake & Waffle Powder Mix - Matcha
Pancake & Waffle Mixes | In stock
Start your morning off with a dash of delicious fun with Suncore Foods® Zen Midori Matcha Pancake & Waffle Powder Mix. A sweet twist on a classic that sings with color. Light and fluffy. Simply delicious in each bite. A breakfast fit for a crowd of all ages to enjoy and discover their heavenly matcha-made zen. Perfect for breakfast, brunch, a quick snack, and more. Go ahead and make breakfast goodies any day, any time by whipping up delicious matcha pancakes or waffles in the comfort of your own home. Bring on the lush jade color and celebrate fun coloring to your creations. 
TO USE: Crêpes, Pancakes, and Waffles
INGREDIENTS: Unbleached All-Purpose Flour, Date Sugar, Baking Powder, Matcha Powder, Rose Salt
CONTAINS: Wheat
NET WEIGHT: 20 oz.
STORE IN A DRY AND COOL PLACE AWAY FROM DIRECT SUNLIGHT
---
---