Rainbow Pancakes
These colorful pancakes are rainbow delicious and will start your week with some magical beauty! Made super fun and easy using Suncore Foods® Pancake & Waffle Powders (Power Pink Pitaya, Heroic Blue Spirulina, Zen Midori Matcha, and Ultra Violet). A fun twist on a classic that sings with captivating colors from the comfort of your home any time, any day.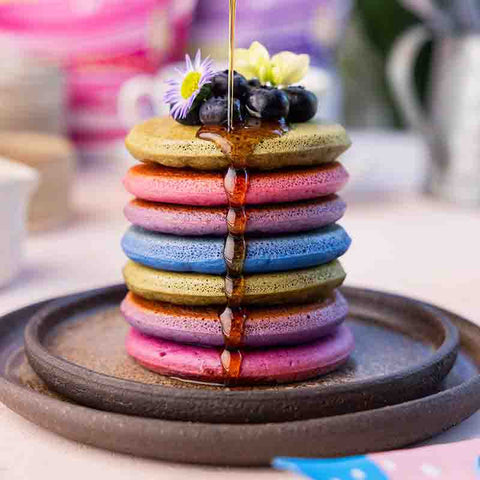 Directions
1. In four separate bowls, combine ½ cup Suncore Foods® Pancake & Waffle Powder with ½ cup cinnamon oat milk and ¾ tsp vanilla extract. Follow package instructions to prepare batter and cook pancakes.
2. Stack rainbow pancakes and serve with fresh fruit and maple syrup. Enjoy!
---