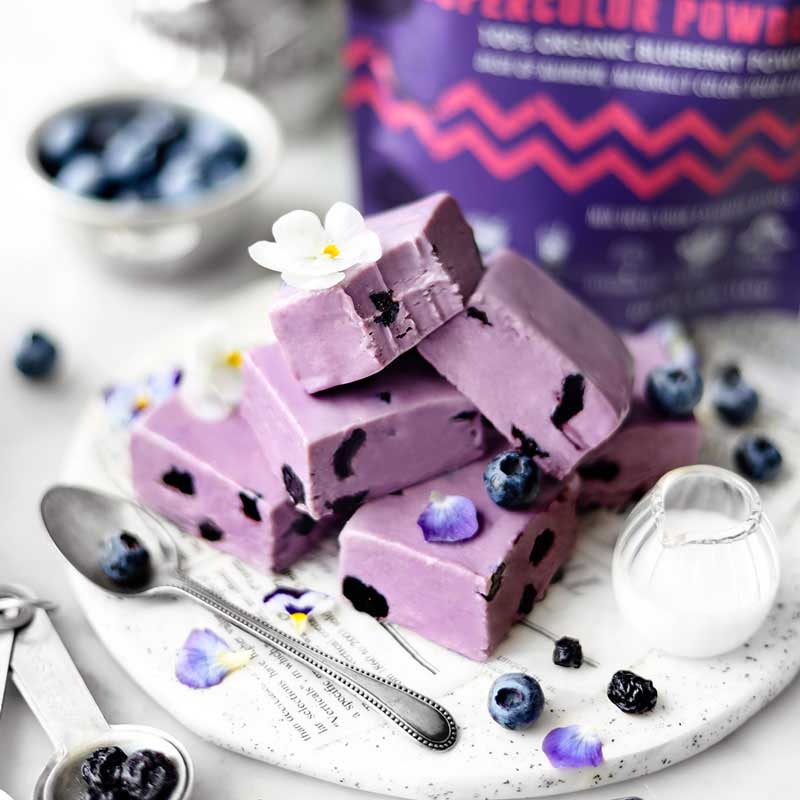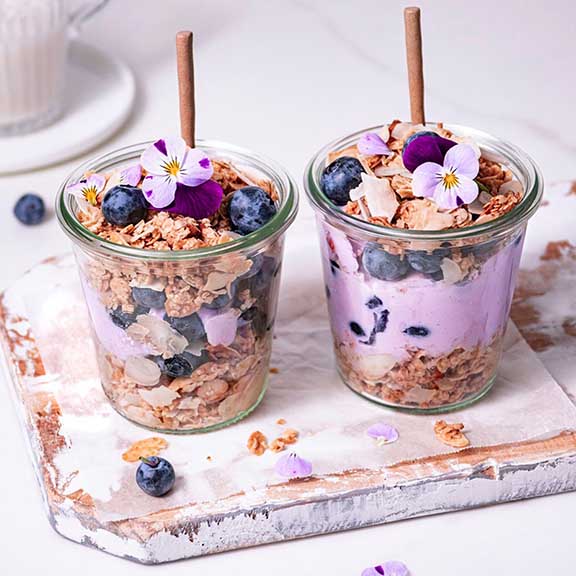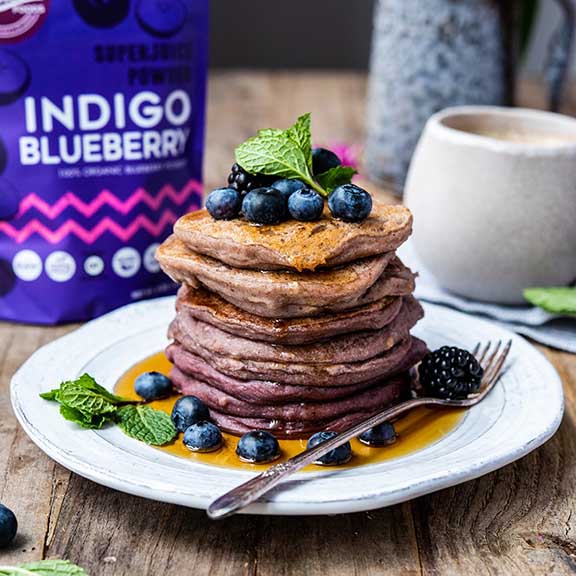 Indigo Blueberry Powder
Powders & Flakes | In stock
Chefs and foodies from around the world are using this wondrous fruit to create award-winning dishes that sing with color. Blueberries are one of the few naturally blue foods. Some refer to them as "star berries" because of their five-pointed star-shaped blossom. The deep hue of these berries is often used as an edible dye. Suncore Foods® Indigo Blueberry Powder is perfect for mixing into your favorite yogurts, smoothies, desserts, and baked goods. Bring on the deep cool violet color, due to added ingredients, colors result may vary. Add some creative coloring to your next dish!
TO USE: Baked Goods, Desserts, Smoothies, and Yogurts
INGREDIENTS: Organic Blueberry Powder
NET WEIGHT: 5 oz.
STORE IN A DRY AND COOL PLACE AWAY FROM DIRECT SUNLIGHT
---
---