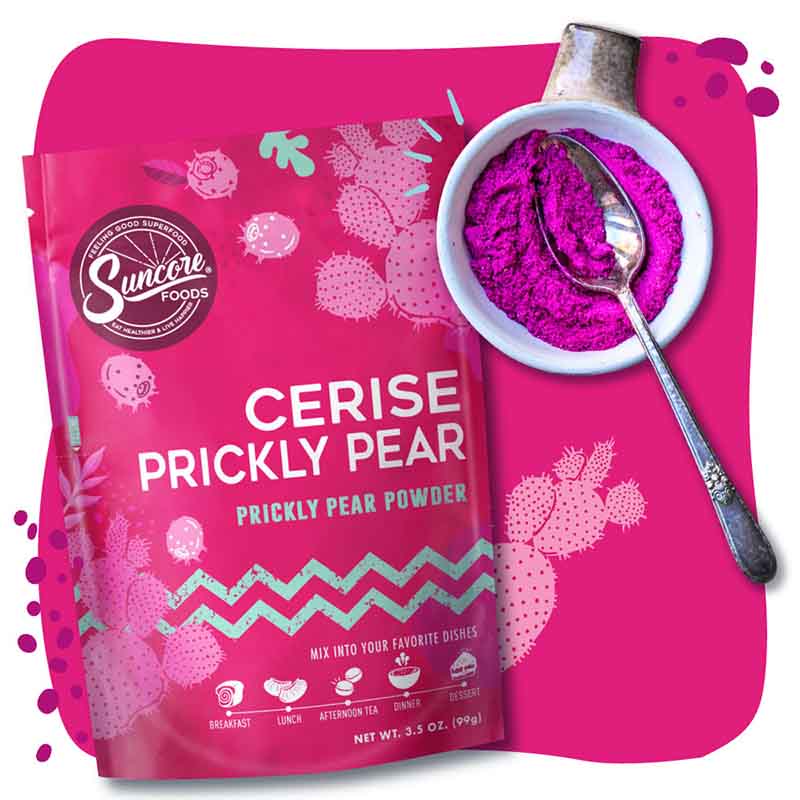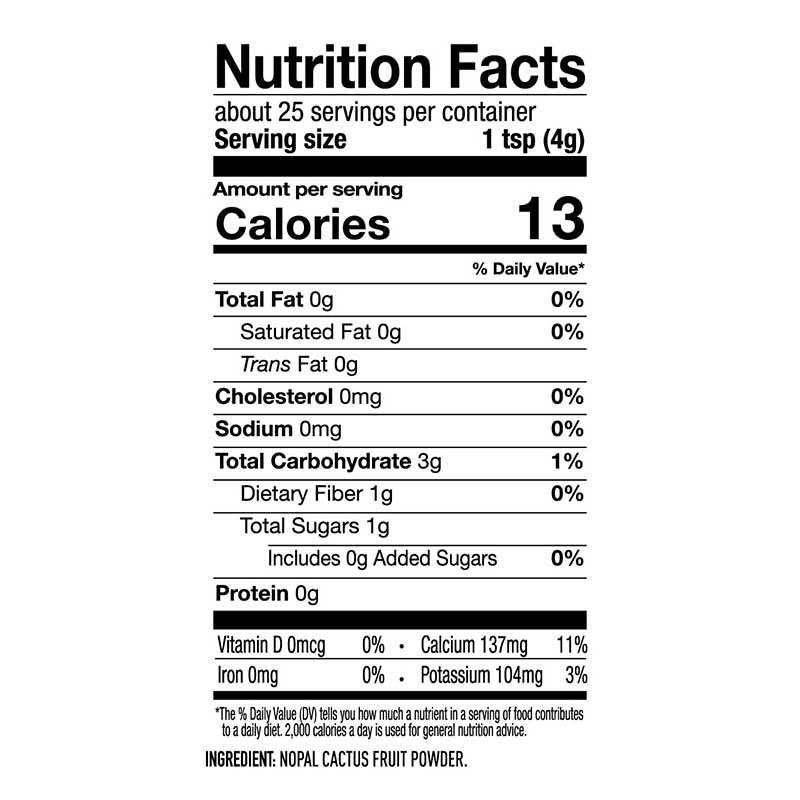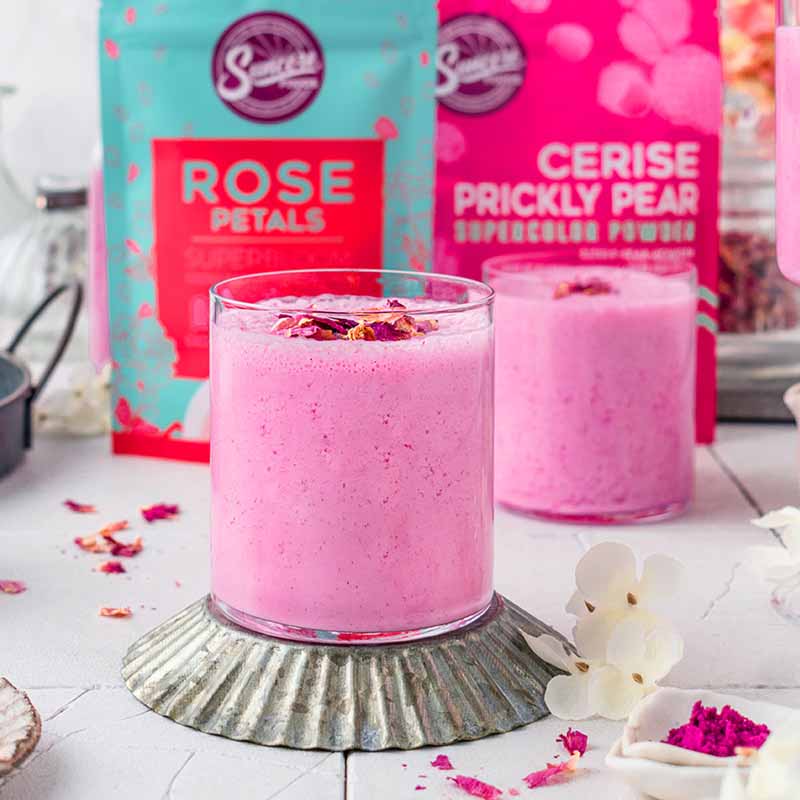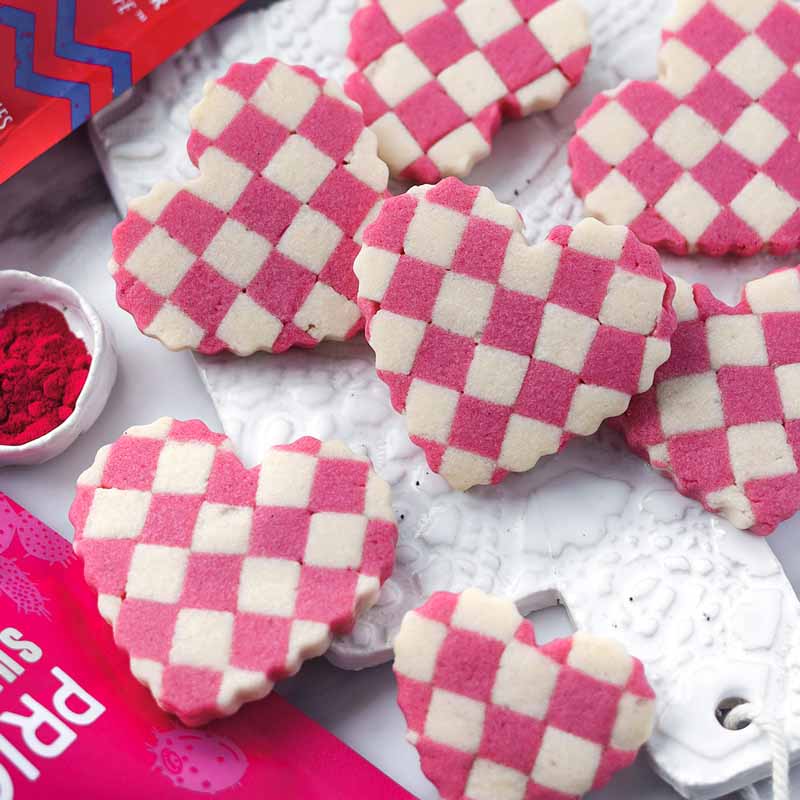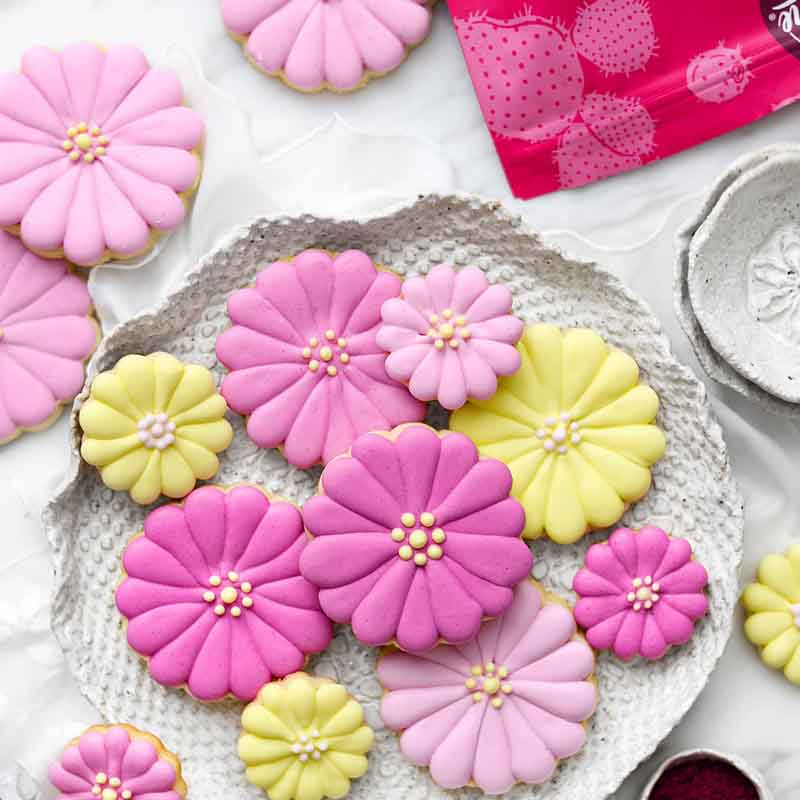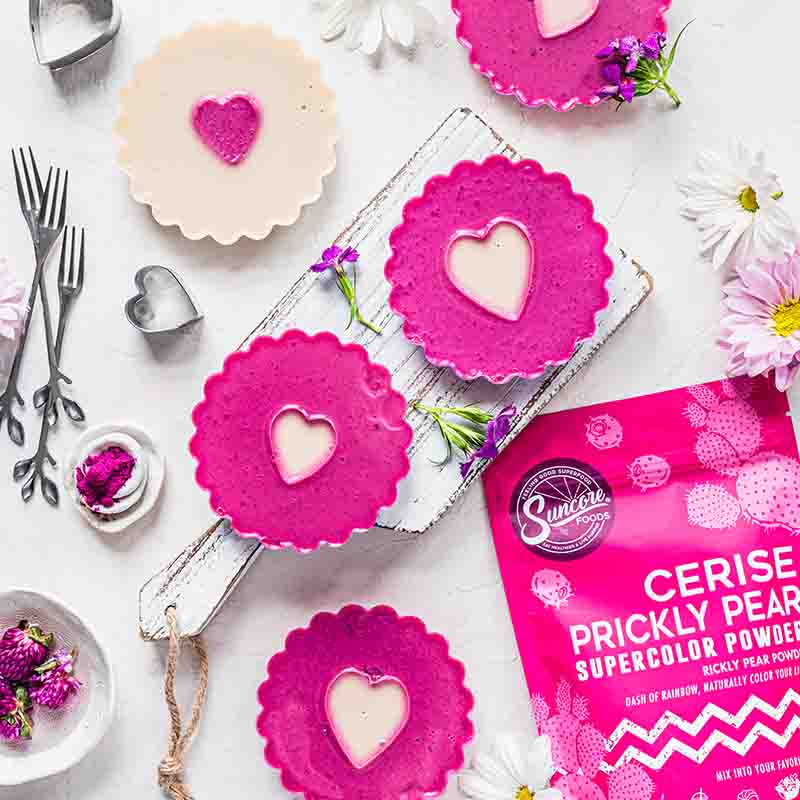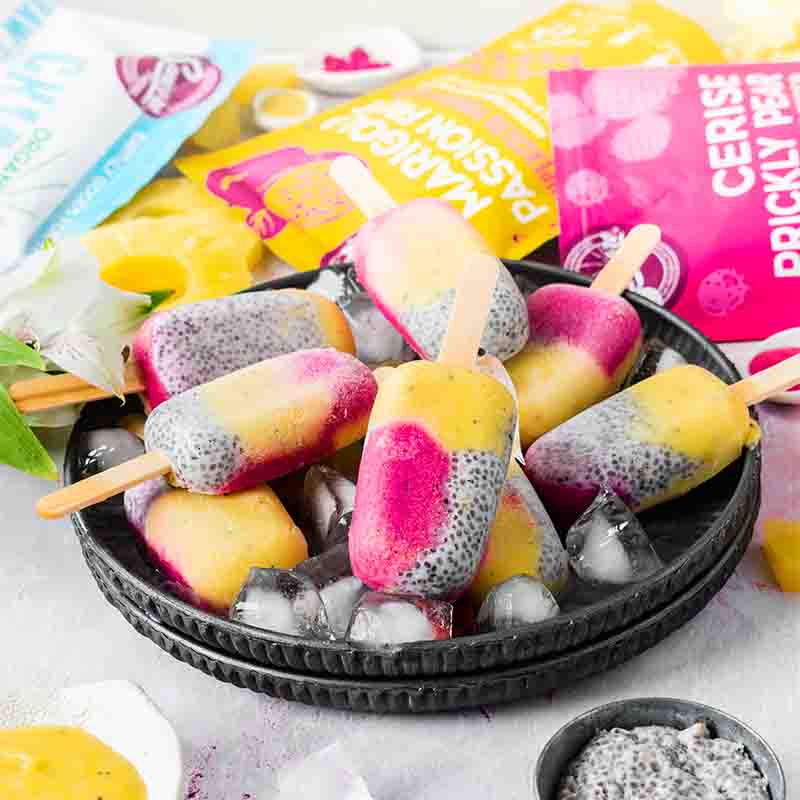 Cerise Prickly Pear Powder
Powders & Flakes | In stock
Chefs and foodies from around the world are using this wondrous fruit to create award-winning dishes that sing with color. The nopal cactus fruit, more commonly referred to as the prickly pear, has become a popular natural dye with its captivating cerise magenta pigment. Native to Mexico, it has been used in a variety of ways spanning from candies to cuisines. Bring on Suncore Foods® Cerise Prickly Pear Powder happy magenta pink color into your favorite yogurts, smoothies, desserts, and baked goods – due to added ingredients, colors result may vary. Add some creative coloring to your next dish!
TO USE: Baked Goods & Desserts
INGREDIENTS: Nopal Cactus Fruit Powder
NET WEIGHT: 3.5 oz.
STORE IN A DRY AND COOL PLACE AWAY FROM DIRECT SUNLIGHT
---
---