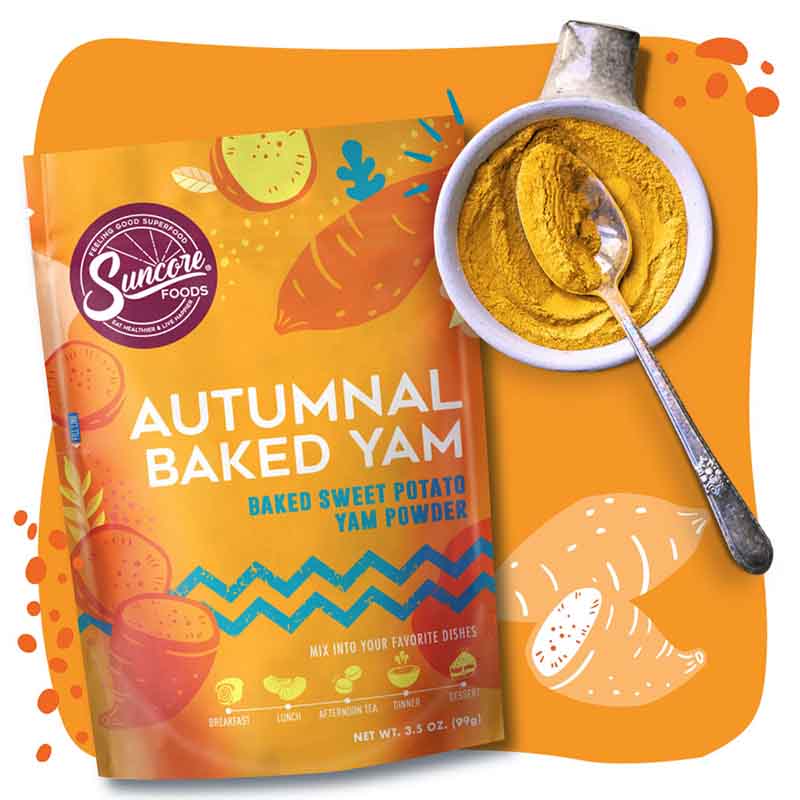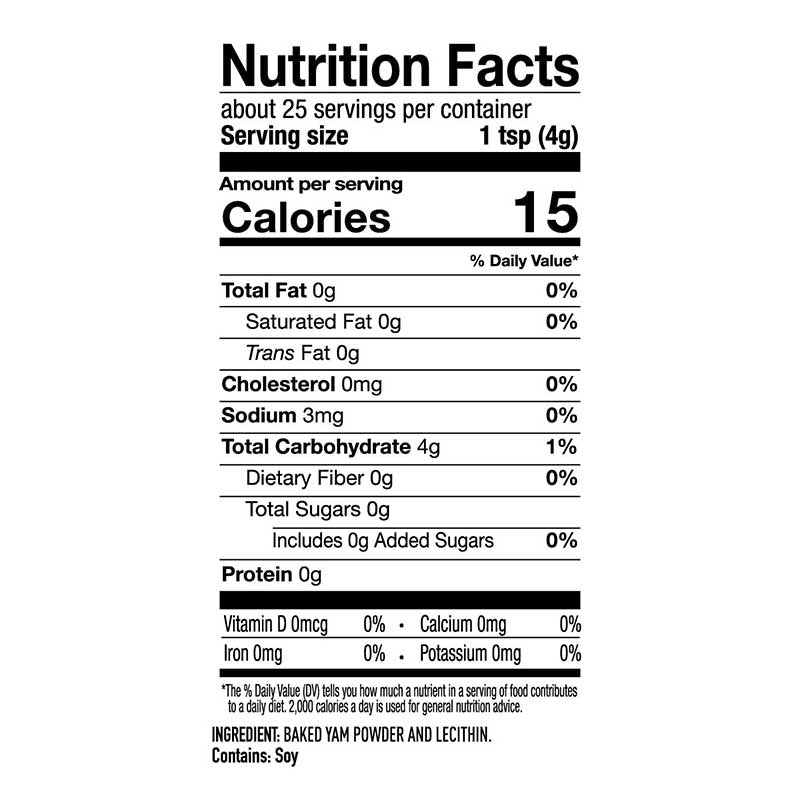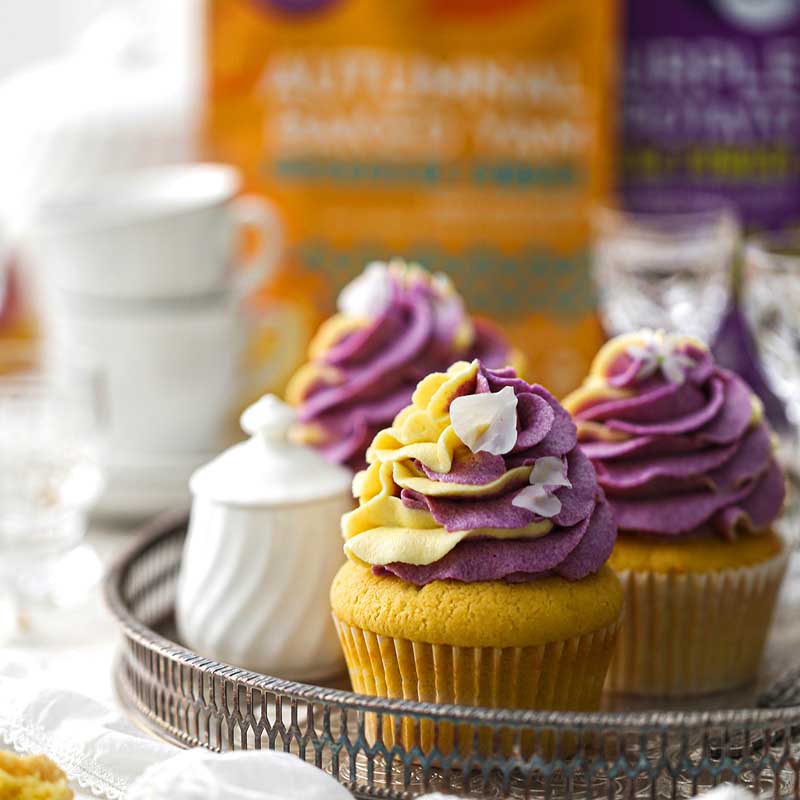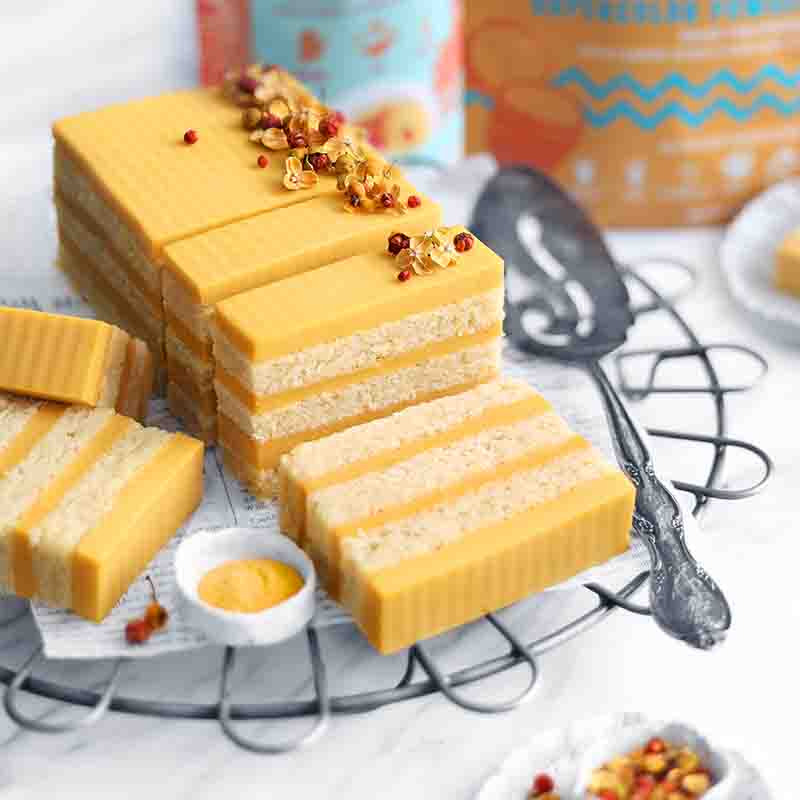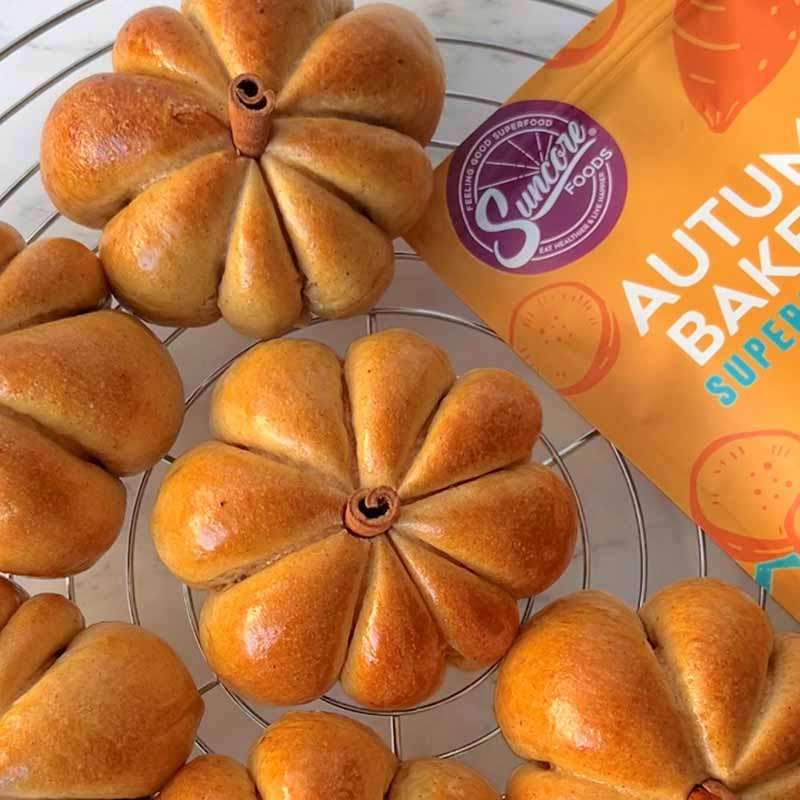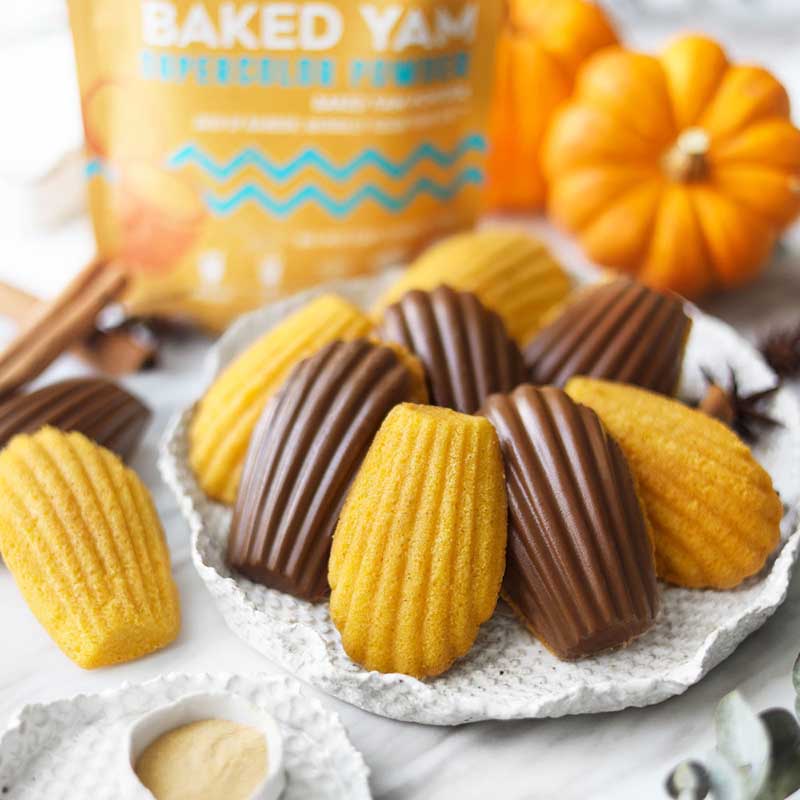 Autumnal Baked Sweet Potato Yam Powder
Powders & Flakes | In stock
Chefs and foodies from around the world are using this wondrous root vegetable to create award-winning dishes that sing with color. Synonymous with the fall season, baked yams have become a quintessential part of the American culture. Over the years, this dish has brought togetherness to many family meals. Bring on Suncore Foods® Autumnal Baked Sweet Potato Yam Powder autumn warm rustic orange color into your favorite yogurts, smoothies, desserts, and baked goods – due to added ingredients, colors result may vary. Add some creative coloring to your next dish!
TO USE: Baked Goods, Desserts, Smoothies, and Yogurts
INGREDIENTS: Baked Sweet Potato Yam Powder.
NET WEIGHT: 3.5 oz. & 12-Pack
STORE IN A DRY AND COOL PLACE AWAY FROM DIRECT SUNLIGHT
---
---