Purple Sweet Potato Pancakes
Making breakfast fun with these light & fluffy Purple Sweet Potato Pancakes. If you're looking for a delicious & beautiful breakfast to start the morning bright, these pancakes are a must-try! They're plant-based dyed with Suncore Foods® Purple Sweet Potato & Ebony Carrot Powders. They are not only pretty to look at, they're really delicious too! Treat yourself to a fancy royal brunch!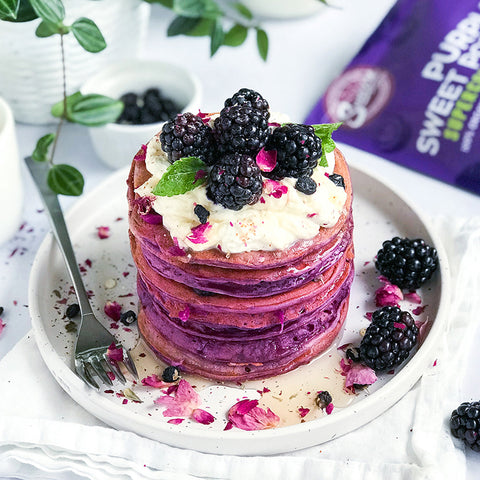 Directions
1. In a bowl combine dry ingredients.
2. In a separate bowl whisk together wet ingredients and combine with dry.
3. Heat a pan and cook the pancakes 1-2 minutes per side.
---