Funfetti Sprinkle Birthday Pancakes
Bring out the balloons and start off your cheerful day with the best birthday pancake ever, A.K.A.the Funfetti Sprinkle Birthday Pancakes with Sparkles on Top! Hope all your wishes come true with sparkling colors and flavors! Made using our Suncore Foods® Pancake & Waffle Mixes to make the dreamiest birthday breakfast ever! Grab yourself bags full of magic and dreams by visiting our website at SuncoreFoods.com and enjoy a breakfast full of joyful flavors!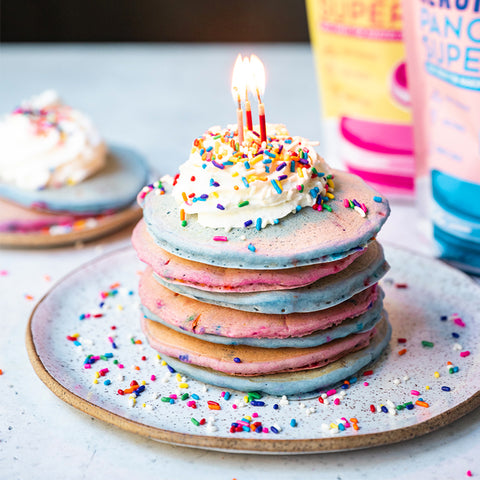 Directions
1. Combine the mixtures in 4 separate bowls and let rest for 5-10 minutes.
2. Preheat and grease a waffle iron, then spoon & paint the batter in alternating steps. Cook the batter as you would any waffles and serve. Enjoy!
---