Coconut Matcha Rose Ice Cream
Life is like an ice cream. Enjoy before it melts! Make the best and delicious Matcha Green Tea Rose Ice cream at home with this easy recipe using just a few at home and the best part, you don't need an ice cream maker to make this creamy dessert. This homemade ice cream is fantastically wonderful, flavorful, and seriously delicious using Suncore Foods® Midori Jade Matcha Powder and Suncore Foods® Rose Petals. The perfect balance of sweetness, strong quality matcha taste, and oh so satisfying!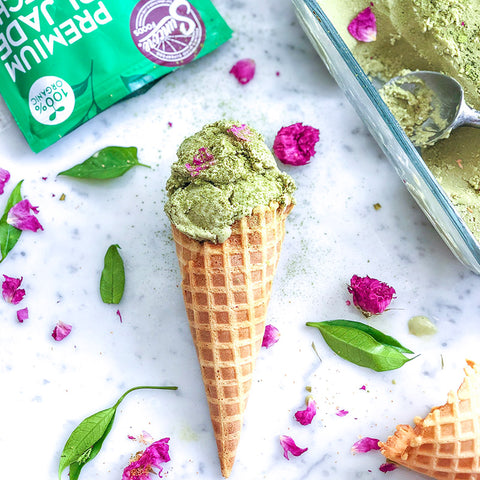 Directions
1. Drain the water from the cashews and transfer them to the high speed blender. Add the coconut cream, nut milk, maple syrup, matcha and rose water and blend in the blender until the mixture is super smooth.

2. Transfer the mixture into loaf pan and freeze for 3-4 hours before serving. Store the ice cream in an airtight container for up to 2 weeks. Enjoy!
---