Blueberry Chia Pudding Parfait
Made for all smoothie and parfait lovers! These Blueberry Chia Pudding Parfait are the perfect start to the day right, and they will satisfy you completely!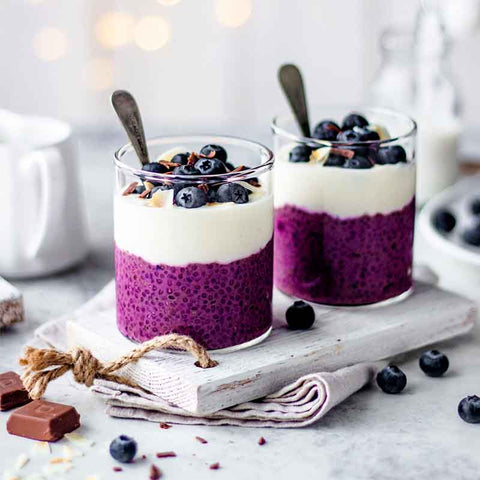 Directions
1. Add 1 cup fresh blueberries to a microwave safe dish. Microwave for 1-2 minutes or until berries have burst. Place in a food processor and pulse until smooth.
2. Whisk milk, Suncore Foods® Indigo Blueberry Powder, maple syrup, blueberry puree, until smooth.
3. Add Suncore Foods® White Chia Seeds, store, and place chia pudding in resealable containers and refrigerate overnight to enjoy the next day!
---