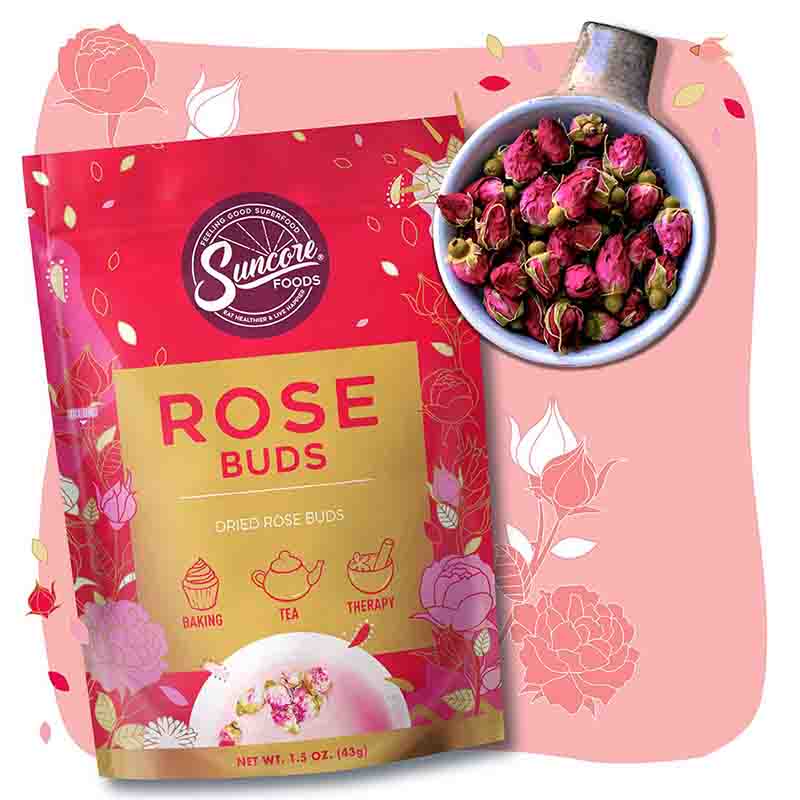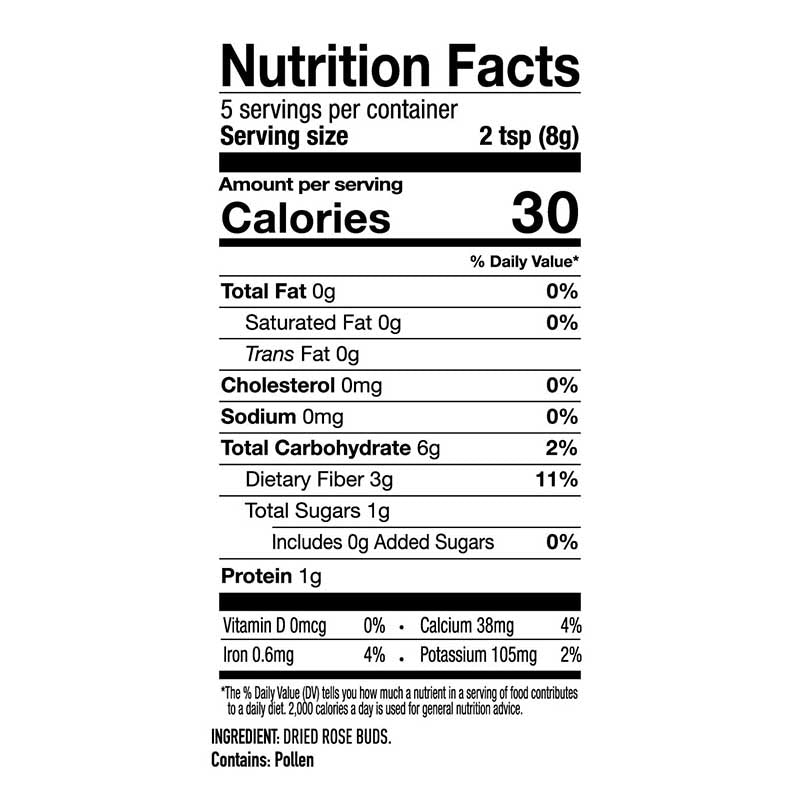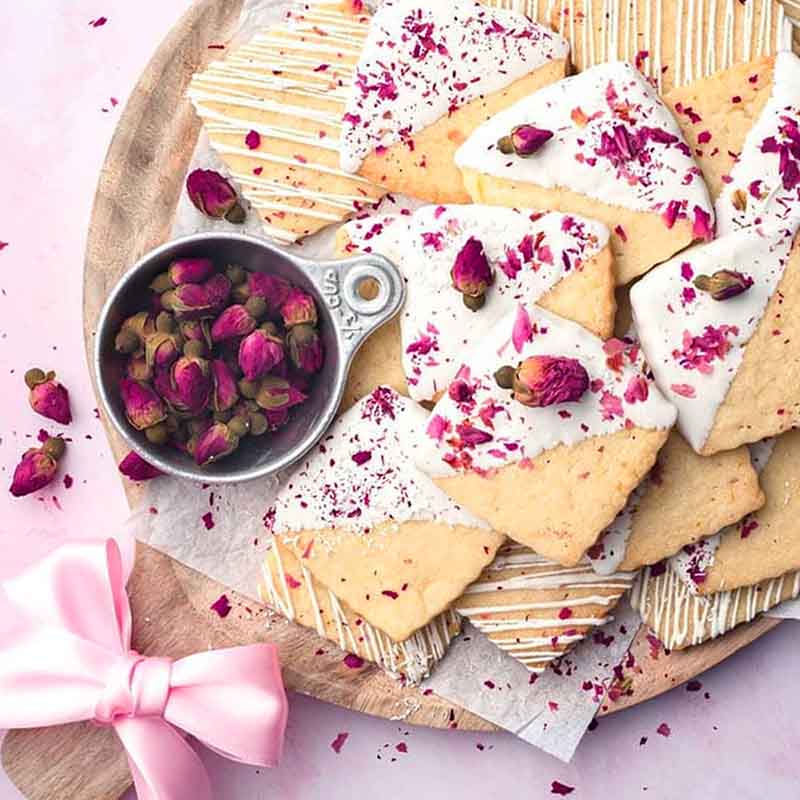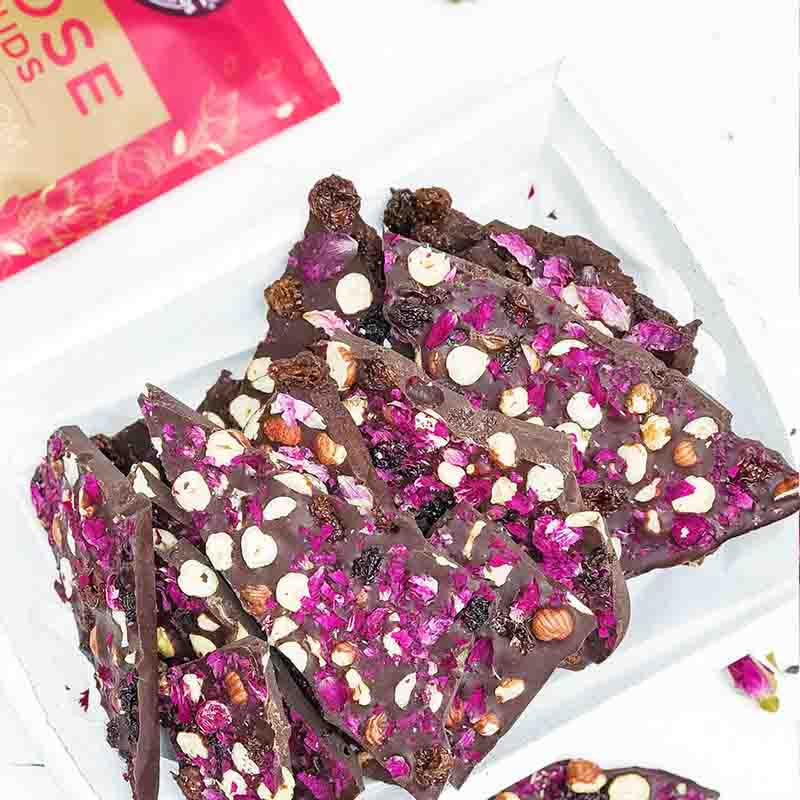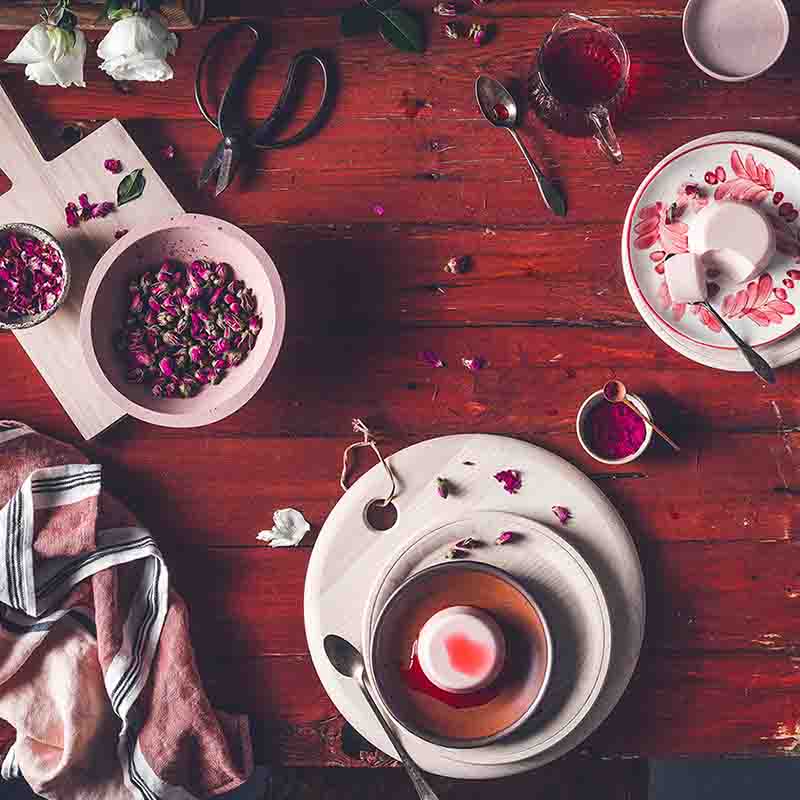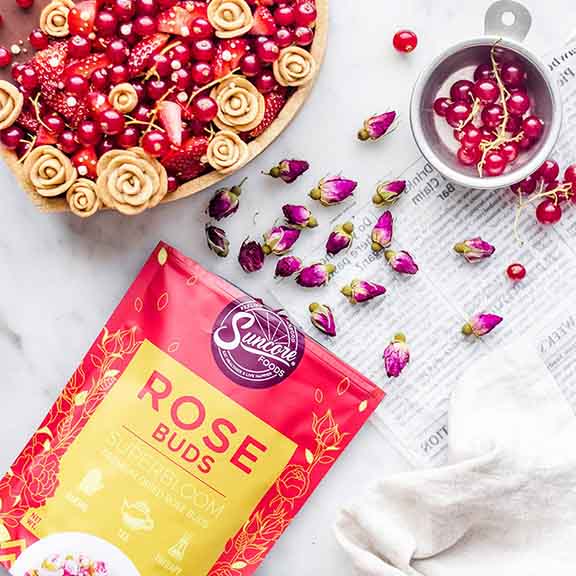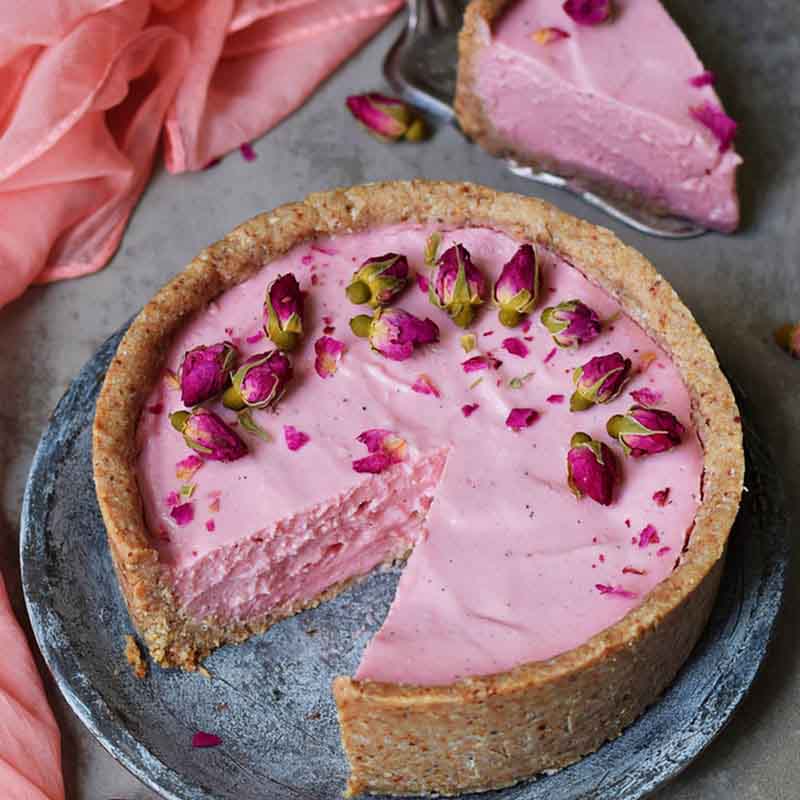 Rose Buds
Blooms | In stock
Roses were once grown exclusively for their buds. For centuries, they have been used in fragrances and as confetti at celebrations. Some even believe that rosebuds have an immense amount of good luck. These delicate pink buds are commonly used in both foods and drink by chefs and foodies around the world. They are known to be used therapeutically to nourish the skin and relax the body. Let Suncore Foods® Rose Buds work their magic in your favorite teas, baked goods, or a relaxing bath.
TO USE: Baked Goods, Baths, Infusions, and Sprinkles/Toppings
INGREDIENTS: Dried Rose Buds

CONTAINS: Pollen
NET WEIGHT: 1.5 oz. 
STORE IN A DRY AND COOL PLACE AWAY FROM DIRECT SUNLIGHT
---
---