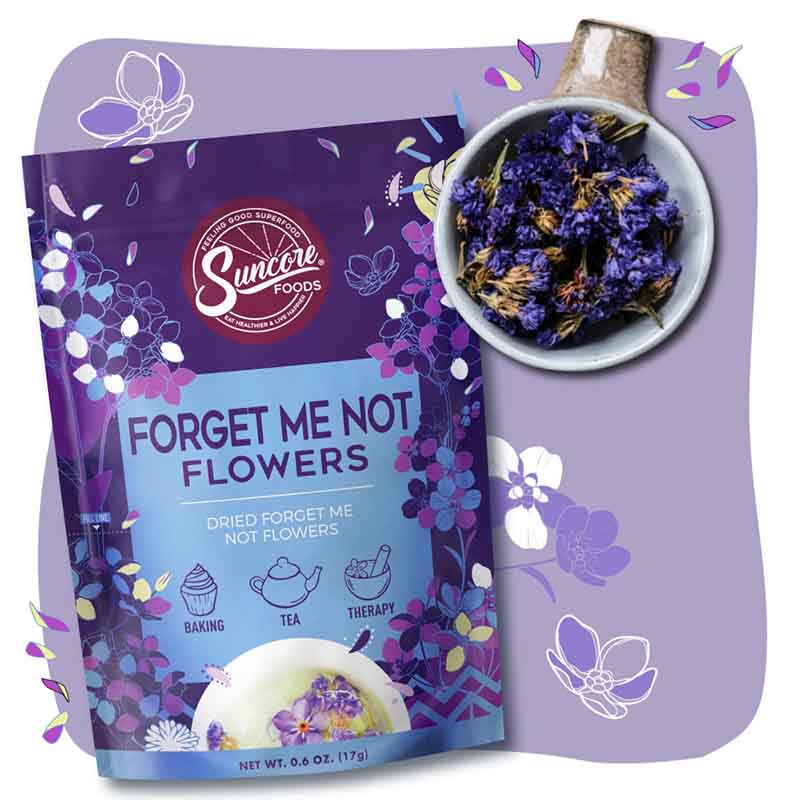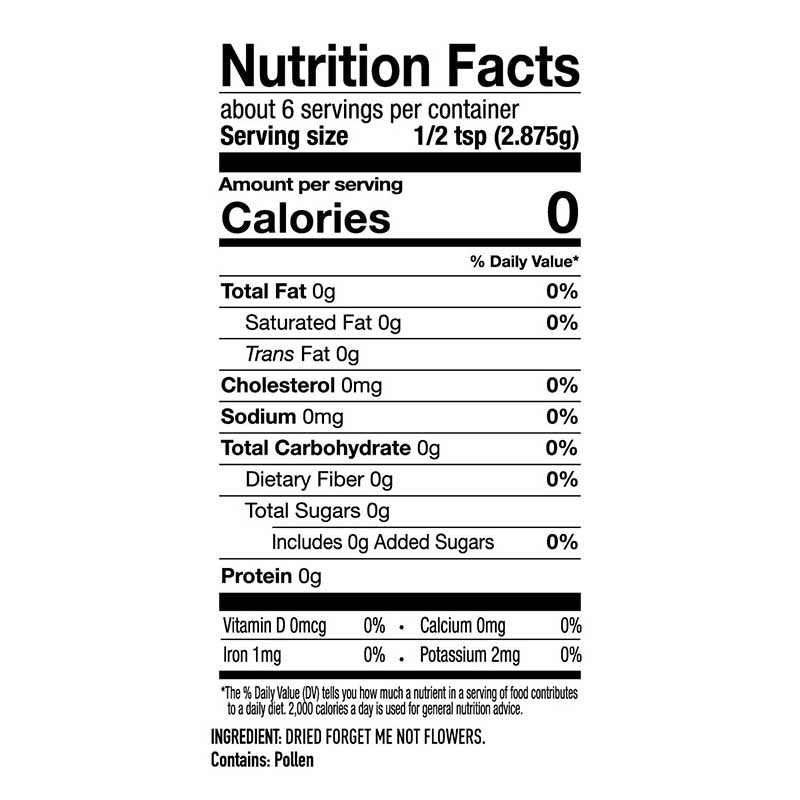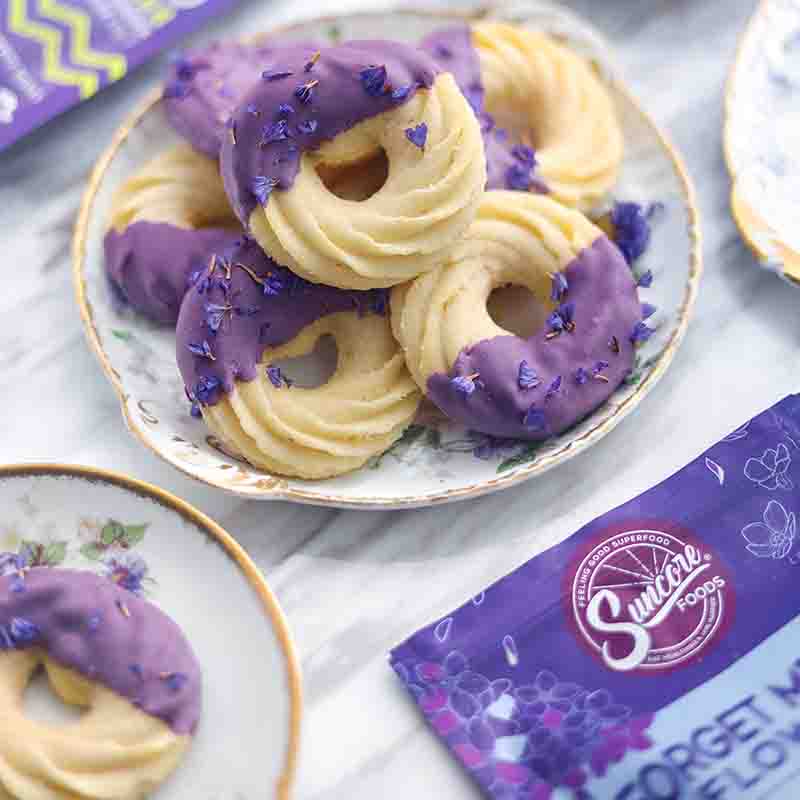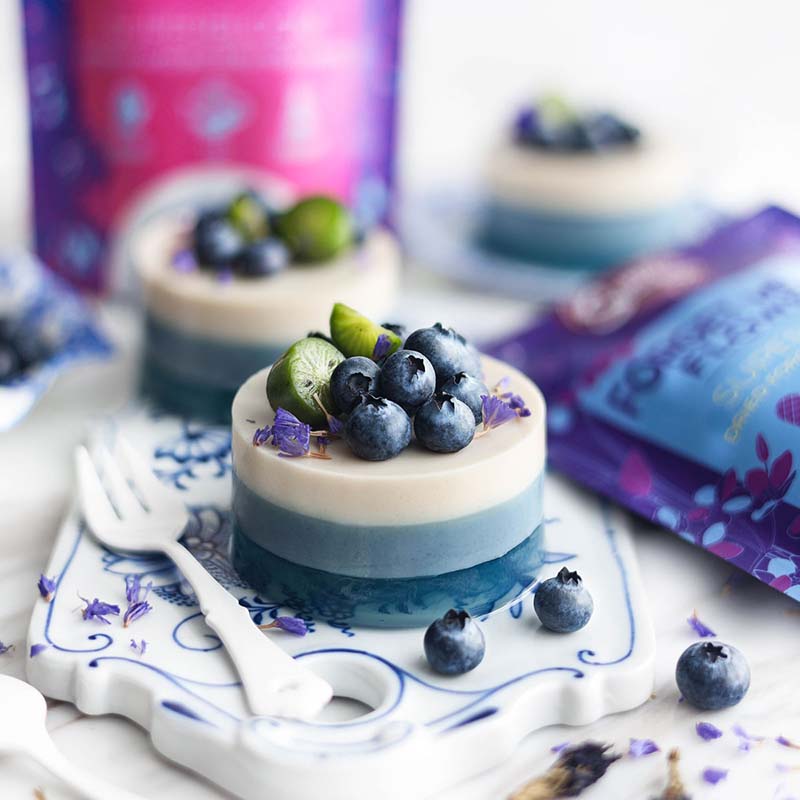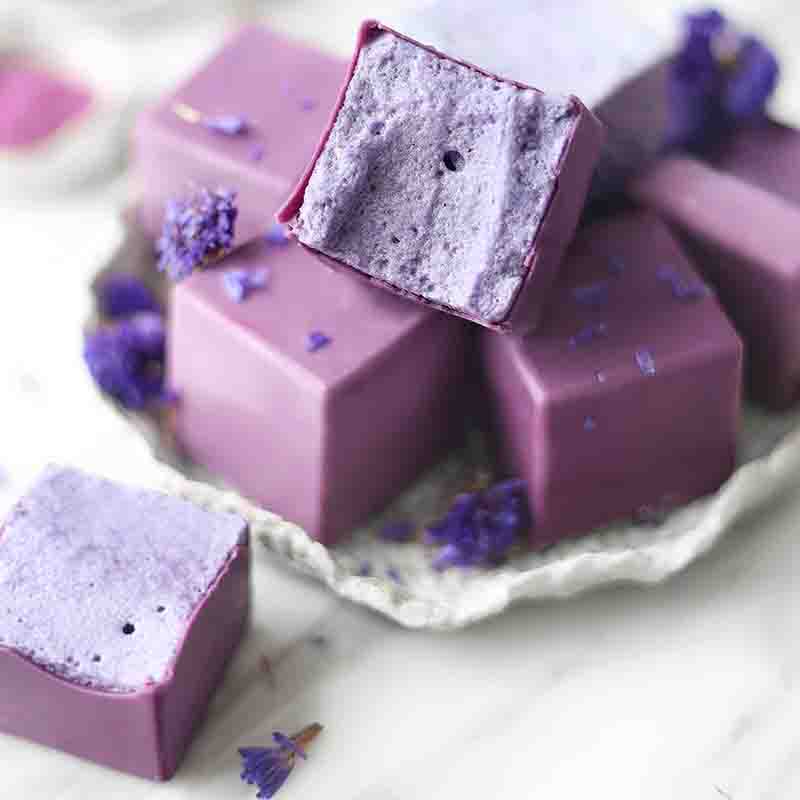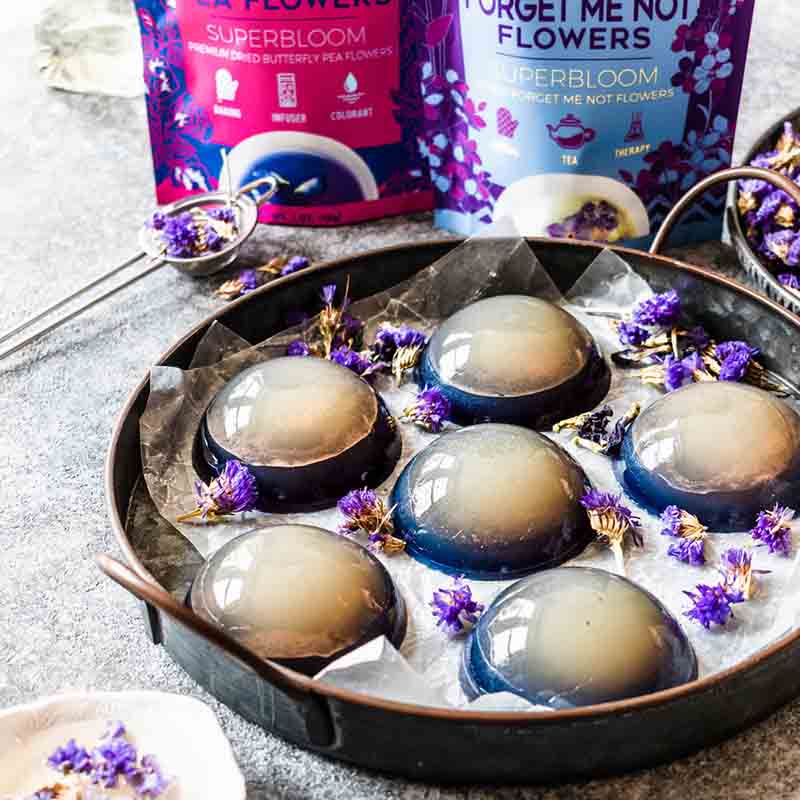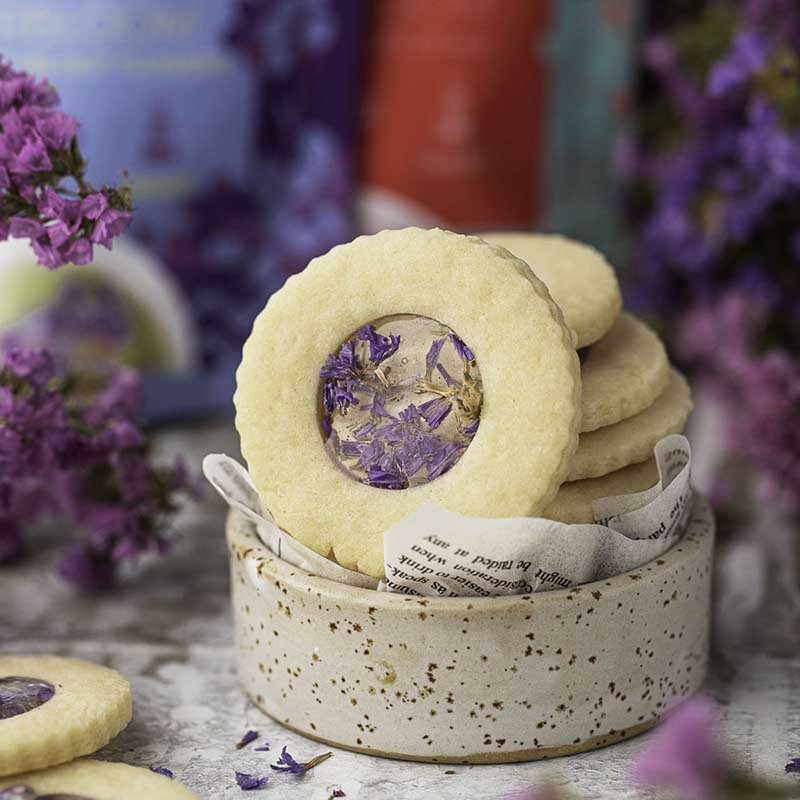 Forget Me Not Flowers
Blooms | In stock
Forget Me Not flowers are believed to originate from Eurasia and North America and symbolize remembrance. Once upon a time, two lovers were walking along the river and saw the bright blue blossoms. As the man retrieved the flowers and handed them to his lover, he got swept away by the river and told her not to forget him. For centuries, these delicate flowers have been used to cherish loved ones by memory. They are commonly used in both food and drink by chefs and foodies around the world. Enjoy Suncore Foods® Forget Me Not Flowers in your favorite teas and baked goods and surround yourself timelessly with all the reminiscence this flower has to give.
TO USE: Baked Goods, Infusers, and Tea
INGREDIENTS: Dried Forget Me Not Flowers
CONTAINS: Pollen
NET WEIGHT: 0.6 oz. 
STORE IN A DRY AND COOL PLACE AWAY FROM DIRECT SUNLIGHT
---
---