Homemade Cashew Lilac Taro Milk Latte
The perfect luscious pretty pick-me-up to have warm in the morning with breakfast but it can also be made cold over ice if you're in warmer climates or it's summertime. This majestic Homemade Cashew Lilac Taro Milk Latte is velvety, warm, cozy & so delicious! Add magic to your day with this cup of heavenly!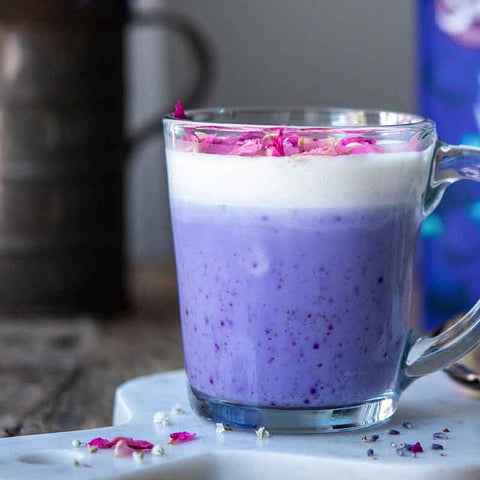 Ingredients
1 1/2 tsp Suncore Foods® Lilac Taro Yam Powder
1 1/2 cups water
1/2 tbsp coconut oil
1/2 tsp lemon
1 tbsp maple or agave
1 tsp vanilla
1/2 tsp cinnamon
1/2 cup raw cashews, soaked 2-3 hours


Directions
1. Soak cashews in water for 2-3 hours, then drain and rinse.
2. Add cashews and water to blender and blend well - about 60-90 seconds. Strain through a mesh sieve or nut milk bag into a bowl and pour milk back into blender. Discard pulp.
3. Add remaining ingredients to blender with strained cashew milk and blend well.
4. Heat in a small saucepan until warm and enjoy!
---