Power Pink Pitaya Pancakes
Nothing beats the satisfaction of a perfect pancake flip. It's a simple but great joy in life. These delightful pink pitaya pancakes are perfect to start your day cheerfully! Alongside a cup of coffee and topped with some berries and Suncore Foods® Cacao Nibs, this breakfast will make your Monday morning sparkle and shine! To color your day with this happy pink color, Suncore Foods® Powder Pink Pitaya Pancake & Waffle Mix is at your service.  Start your morning off right with a stack of these beauties. Serve & enjoy!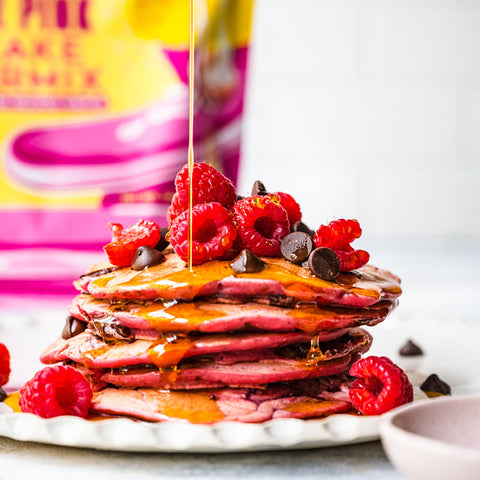 Directions
1. Combine Suncore Food® Power Pink Pitaya Pancake & Waffle Mix with milk and stir well until incorporated. Set aside for about 5 minutes.
2. Preheat a frying pan over low heat and spray some Pam oil over it. Pour the batter into the pan and cook over low heat for about 3 minutes. Flip the pancakes and continue cooking for 3 more minutes.

3. Serve with berries, Suncore Food® Cacao Nibs, and maple syrup.
---