Peach Cobbler Smoothie Bowl
We took our smoothie bowl game to the next level with this Peach Cobbler Smoothie Bowl.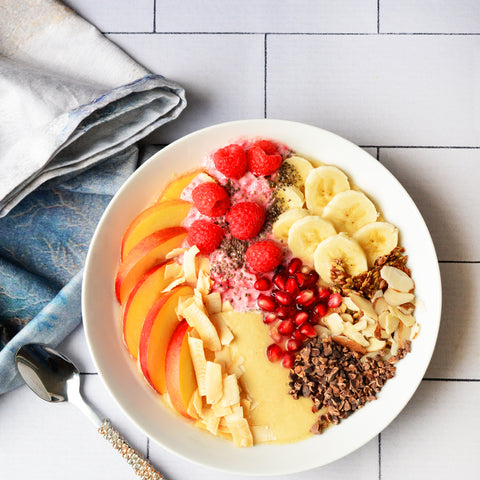 Directions
1. In a blender combine protein powder of choice, coconut water, orange juice, ½ banana, 1½ peach, and ice.

2. Pour blended mixture into a bowl and top with Suncore Foods® Black Chia Seeds, Suncore Foods® Cacao Nibs, peach slices, yogurt, sliced almonds, pomegranate, and raspberries.

3. Enjoy!
---