Matcha Rice Krispies Treats
There is one treat that brings so much joy and yummy gooey goodness all in one bite — a grown-up version of childhood nostalgic marshmallow rice krispie treats, so easy and so good! Perfect balance of sweetness made with Suncore Foods® Midori Jade Matcha Powder. You can of course make this recipe with any of our powders, let your inner child release the creativity within!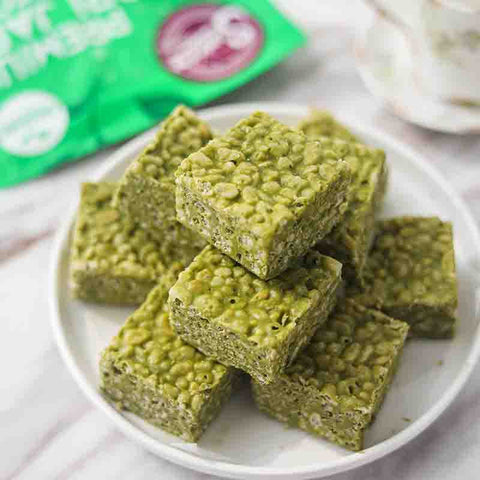 Directions
1. Matcha Chocolate – Combine chocolate and Suncore Foods® Midori Jade Matcha Powder, mix until matcha powder is dissolved.
2. In a medium bowl, combine all ingredients and stir until well coated. Transfer mixture into a prepared pan, using a spatula to press and smooth the top. Refrigerate for at least 2 hours before cutting. Best if served the same day.
---