Almond Hemp Protein Oatmeal
Oat-my-goodness! This oatmeal will leave you wanting more!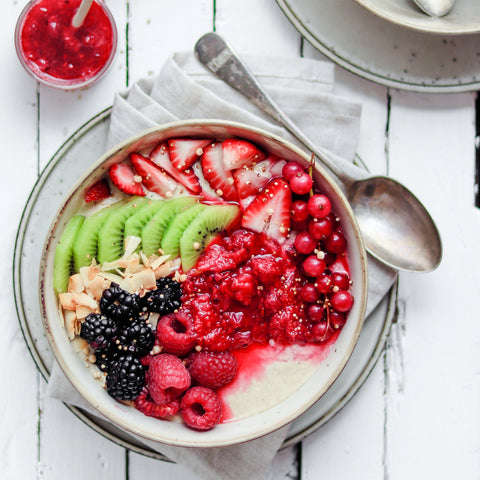 Ingredients
1 cup almond milk
2 tbsp Suncore Foods® Hemp Seeds
2 tbsp protein powder of choice 
2-3 tbsp maple syrup
½ cup gluten-free rolled oats
½ tsp cinnamon
Pinch of salt
Directions
1. Combine oats, milk, Suncore Foods® Hemp Seeds, protein powder, maple syrup, salt, and cinnamon in a medium saucepan. Bring to a boil, then reduce heat to low. 
2. Simmer uncovered for 2 to 3 minutes until thickened, stirring occasionally. Remove from heat and let cool slightly.
3. Transfer to a bowl, top with your favorite toppings and enjoy.
---