Chia Goji Hemp Trail Mix
FOOD is FUEL! This delicious blend of crunchy, chewy, sweet, and satisfying Chia Goji Hemp Trail Mix is perfect to fuel your day and deliver a sustainable burst of energy. Made with Suncore Foods® Black Chia Seeds, Goji Berries, and Hemp Seeds for that fruity fun yumminess. Do we need to say more?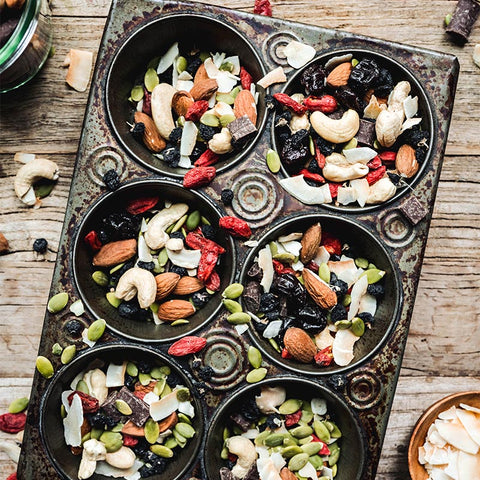 Directions
1. Mix everything together in a medium-sized mixing bowl. Store trail mix in a large glass jar or airtight container in pantry.
2. Enjoy as a snack or on top of yogurt, oatmeal, or waffles. Enjoy!
---