Butterfly Pea Flower Blueberry Mock Sangria
Our summer plan is relaxing with a glass of this drink at hand! This luscious Butterfly Pea Flower Blueberry Mock Sangria is a delicious must for sunny days and nothing could be sweeter than adding your favorite summer fruit. We can hardly think of a better summer moment. Cheers to this gorgeous drink!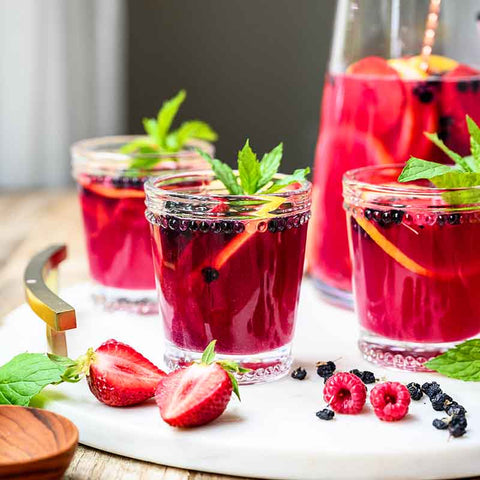 Directions
1. Place a handful of Suncore Foods® Butterfly Pea Flowers with 200 mL water and pour over boiling water. Give a stir and let the flowers steep for 5 minutes. Once cool, filter out the flowers and discard them.
2. Add Butterfly Pea Flowers Tea and stir everything together in a pitcher. Refrigerate for at least 2 hours and enjoy!
---