5 Ingredients Red Beet Chocolate Mousse Chia Pudding
Ever seen a jar packed with so many delish and unBEETable ingredients like this? We're definitely in love with these 5 Red Beet Chocolate Mousse Chia Puddings. Made using Suncore Foods® Red Beet Powder and Suncore Foods® Black Chia Seeds for the creamy chia pudding. Completely turn up the BEET on us, perfection in a jar!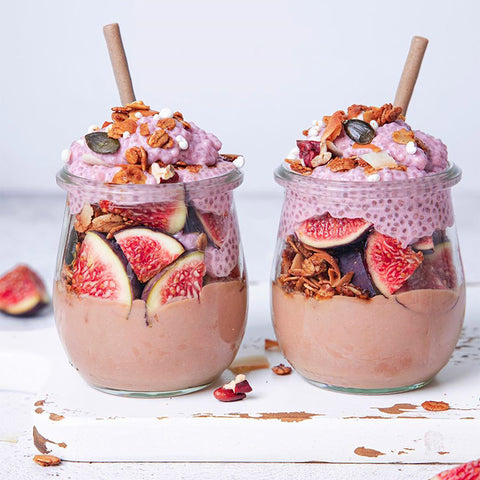 Directions
1. Place all the ingredients in a high speed blender and blend until smooth and creamy. Pour into glasses or jars and place in the refrigerator to set for at least 2 hours.
2. Top with chia pudding, fresh figs and homemade granola.
---